for liquid cargo with a volume of 1045 and 1125 liters.
Space Kraft is a container designed for the transport of liquids, perfect for transporting a wide range of liquid food products and industrial chemical compounds both domestically and in the case of export-import transport.
ALTERNATIVE
Whenever there is a need to transport or store non-hazardous liquid products, SpaceKraft containers are the best solution. Strong, easy to use, space saving and easy to dispose of, SpaceKraft containers make transporting and storing liquids to be simple and economical.
Compared to barrels, octabins, plastic collapsible containers and eurocubes, SpaceKraft innovative patented container design gives an advantage when assembling, storing, emptying and disposing of a container.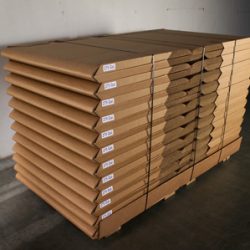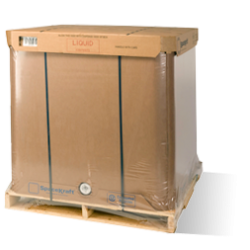 Holding capacity of a 20-foot container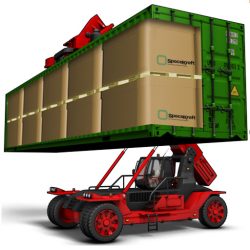 SUITABLE FOR THE FOLLOWING CARGOS:
The transported products are aseptically processed or pure liquids such as fruit juices, fruit purees, glycerin, propylene glycol, edible oils and additives, sweeteners and flavorings.
SpaceKraft containers are perfect for a wide range of industrial chemicals such as inks, abrasives, water-based emulsions, lubricants, paints and varnishes, lubricating oils, paints and protective coatings.
QUALITY AND ENVIRONMENTAL SAFETY:
The SpaceKraft container has no seams and is made of a single sheet of liner and corrugation by winding in six to ten layers. The seamless construction and the absence of any metal or wood joints give the containers an unusual strength – up to 34 tons per square meter of surface under vertical load.
The base material of the container is wood fiber, is a fully renewable resource, and the manufacturing process of the containers complies with the requirements of Sustainable Forestry Initiative (SFI).
SpaceKraft meets the food packaging requirements of the United States (FDA, USDA), Israel, European Union, UN and international regulatory authorities in the field of transportation and logistics (ISTA, NMFC, IMO)
Basic information
| | | |
| --- | --- | --- |
| Volume | 1045 liters | 1125 liters |
| Number of kits in a 40-foot container | 256 in a Space Kraft container | 230 in a Space Kraft container |
| Layers | 6 | 7 |
| Palletsize | 100×120 | 114×114 |
| Capacity in a 20′ container, pallet height up to 110 mm | 20 loaded | 20 loaded |
| Capacity in a 20′ container, pallet height up to 145 mm | 18 loaded | 18 loaded |
Loading 18 SpaceKraft into a 20′ container (1045 liters each).
When using pallets up to 110 mm high, 20 Space Kraft can be loaded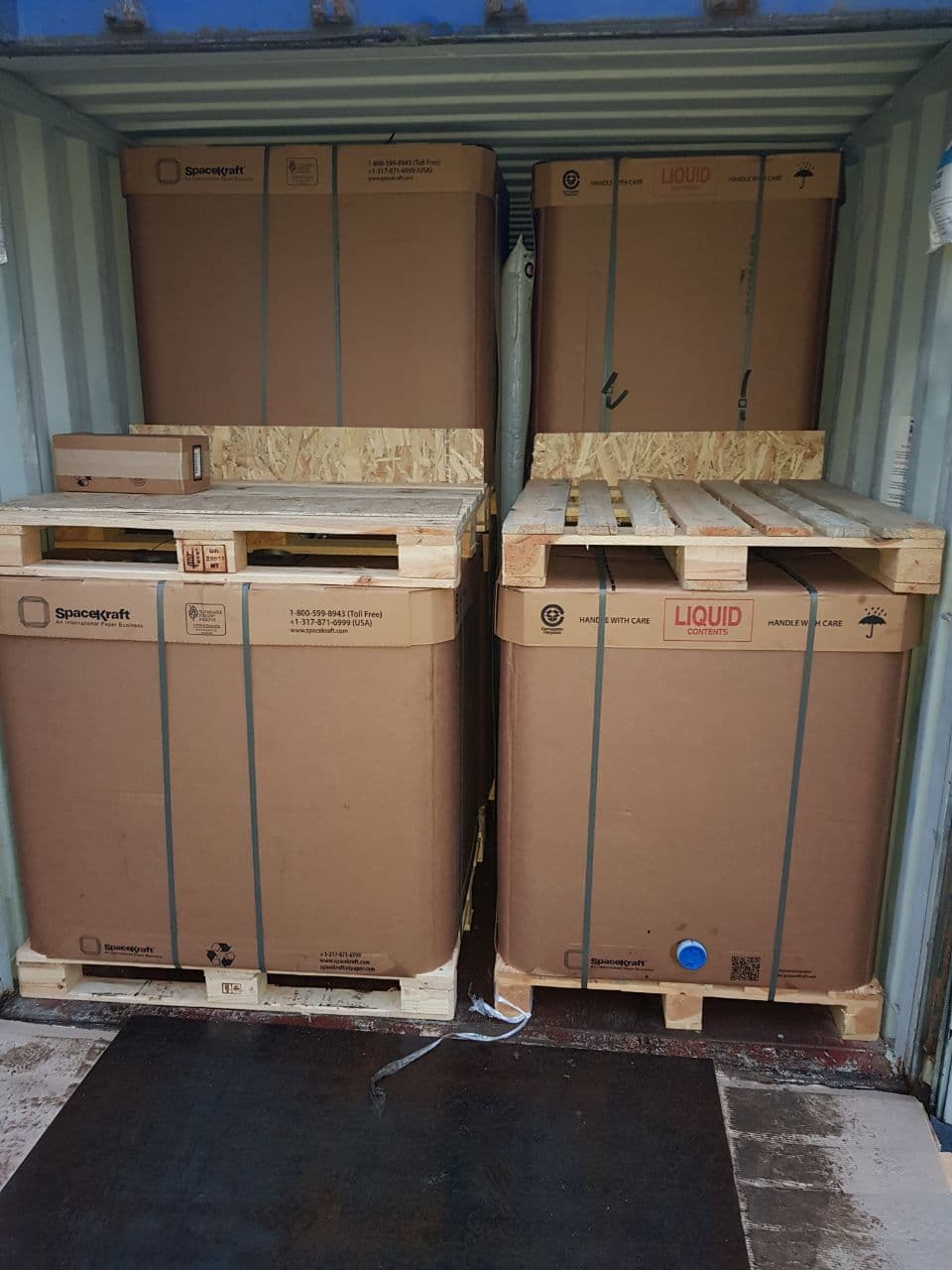 Loading 20 SpaceKraft into a 20′ container (1125 liters each)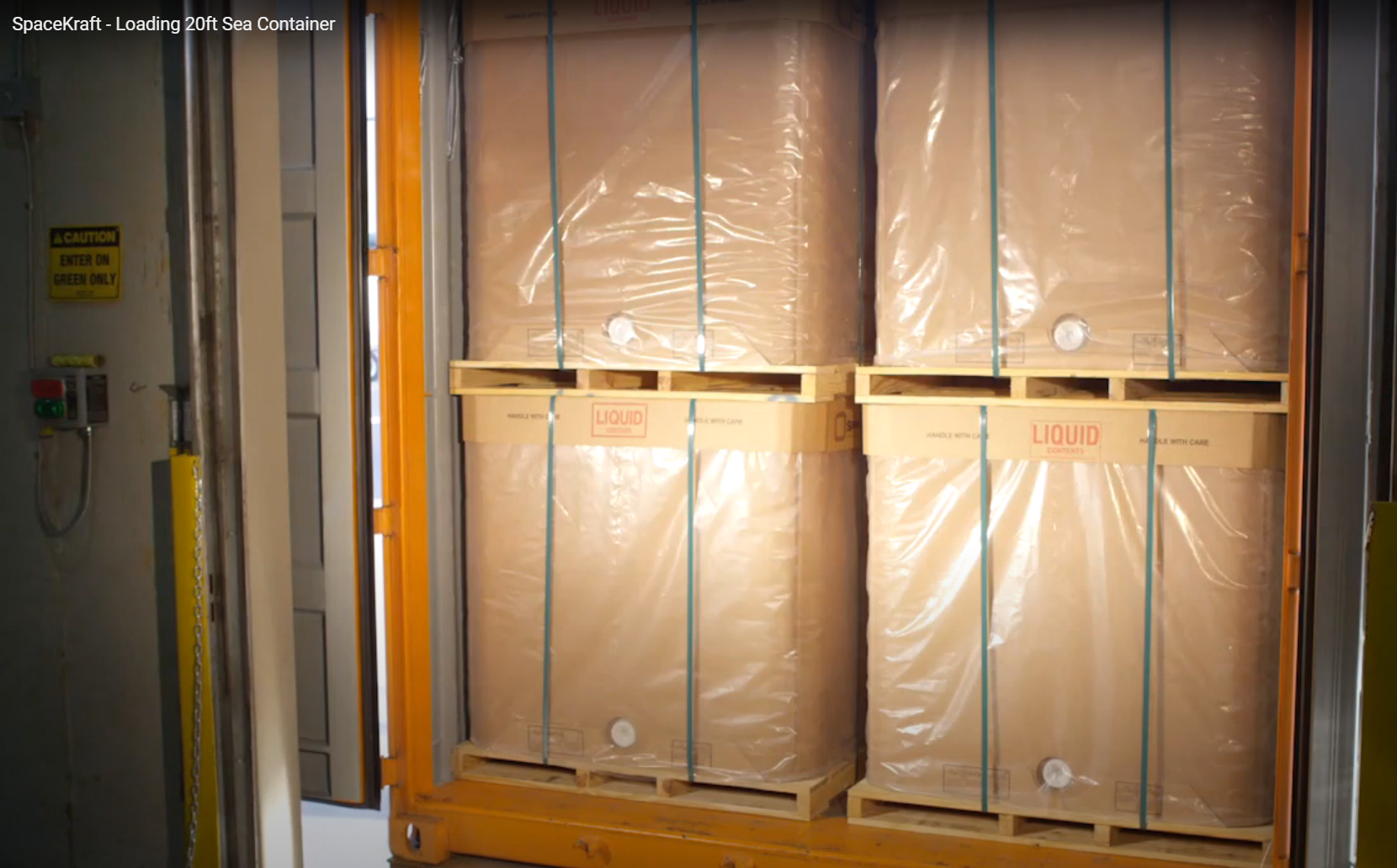 MAGNUS UNIO LLC is the official distributor of International Paper (SpaceKraft) in Ukraine.
International Paper is one of the world's leading manufacturers of wood fiber packaging.
We are engaged in the sale and delivery on the territory of Ukraine of IBC containers –SpaceKraftwith a capacity of 1040 and 1125 liters, which are designed for the transportation of liquid bulk cargo (vegetable and animal oils and fats, chemical solutions).